Have a hassle Free & Happy Party with Event & Party Organizers!
So, throwing a party is in your near future but you are feeling stressed that how will you organize it and arrange all things efficiently so that your celebration can be a big hit? Well, you need not worry anymore! The event and party organizers are there to help you out. No matter how small or big you event is, a professional party planner can make all the arrangements will great ease without having you to cause any inconvenience.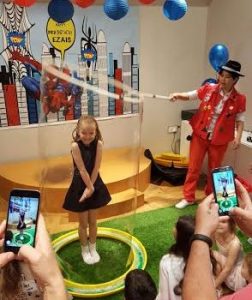 Listed below are a few of the areas where a reputable and reliable party planner can be a huge help…..
They Have Connections To Caterers – As well as know that menu is the life and soul of any celebration. It is that crucial aspect of an event that can make or mar the whole appeal of the celebration with its scrumptious or insipid taste. To ensure the mouth watering food, we need to hire good caterers but we don't know where to go. Event organizers have good working connections with caterers, which can help you serve hot and tempting food to your guests without having you to cross your budget line. The party planner can suggest you the right caterer for your need. Adding to that, they also work with beverage providers, bakers and other specialists.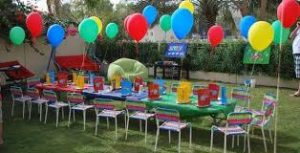 They Can Help You Find Party Entertainment – After menu, entertainment comes as the next vital element of a celebration. An experienced event organizer knows how to arrange the apt entertainment for your event. Whether you require a quarter or band or want a DJ to produce a music mix, they are there to help you out in every regard. They can also help you in other kinds of entertainment like puppet shows, live magic show, clowns, mascots and so on.
They Can Help You In Regards Of Rentals – To plan a successful event, you require setting up several things like lighting fixtures, furniture, fountains, jumping castles or any other special things as per the demand of the event. While these things are the core part of planning a successful party, buying them is never an option since not everyone can afford buying these expensive things for every event they need to plan. Thereby, they look for the rental source which can help them in the regards of renting the items like furniture, pop corn machine, jumping castles and so on. An event and party organizer can help you in all these rental options.
An experienced event and party organizer helps you make a right choice on what works and looks best and where to get it. More often than not, they help you by providing all the things you require planning a party at their own source only. Contact them now if organizing an event is in your near future!