How to Choose the Right Sound System for an Event
Everyone has a different requirement be it sound system or something else. An event of live concert needs sound system that extremely excellent in all respects whether it is quality of sound, creating a special effect or ease of use.  Bottom line is that it is important to choose the sound system that perfectly meets a requirement it is chosen for.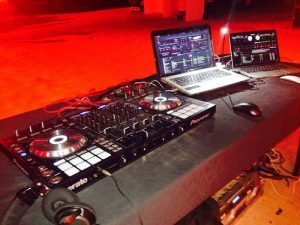 How?
Though it is not easy for organizer particularly when you do not have much knowledge about different types of sound systems, there are some ways that you can follow to make the right decision when it comes to buying new sound system  or renting quality sound system for live show or party event.
Yes, you don't need to be expert in sound system or sound engineer to be able to choose to the right sound system. There are a few basic things, and keep those things in mind, you can easily come out with the best option of sound system for you.
The first thing that one looking for perfect sound system should think about is the size of the event. This means how many people will be gathered at the event. The larger crow means you will need to get high performance sound system capable of producing louder sound. But make sure, if you are looking for sound system for a live musical concert, you choose the one that is not only capable of producing louder sound but also quality of sound is of excellence and come equipped with the best of the features that aid in a way or so to the performance.
Whether you want to buy new sound system or rent them, do focus on the quality. It is more important to do so when you rent a sound system. There are many leading sound and lighting renting companies in Dubai. Find the one around you and check for what quality of sound system they have. Look for which brands of boxes, mikes and players the company you want to hire from uses. Make sure they have sound system of leading brands which have carved a niche in quality sound system.
When you rent sound system, choose a company that provides flexibility of choice. Make sure it has a large inventory of options for sound systems. So you can choose according to your needs. If you are party and event organizer and organize different events with different requirements, you may want to choose a sound system renting company that you can work with for a long time. If this is what you want, you should choose a sound and lighting renting company that has a wide range of options to choose from.
The last yet not the list, quality of service is also a crucial thing to consider. Quality of service means your sound system renting company provides exactly what is agreed in the deal and timely manner. Many a time when you rent sound system, you are provided with an alternative. Though you cannot pay the full amount in such case, but you cannot get back what you lose due to poor quality sound system. So it is better to rent your sound system carefully from a sound renting company, which has a track record of delivery quality service.