Throwing a Party? Make Sure Your Party Furniture is Right in Every Aspect
When you throw a party, no doubt, you plan everything with great care whether it is cleanliness, decoration, arranging sound system, photography, or catering. But one thing that should be included in your to-do list always gets ignored and that is party furniture. No matter how beautiful the party venue is decorated, if furniture is not attractive, the appeal of your decoration also gets faded up to a great extent and seems incomplete too. Even if it is a small gathering, by arranging appealing furniture items, you can enhance the aura of your venue. Thus, to complement the decoration and to impress your guests, hire party furniture rental service from a reputed company.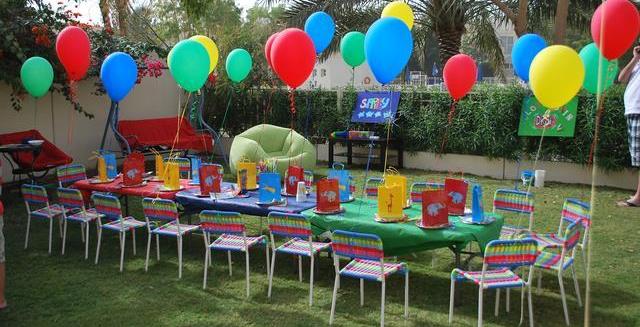 A lot of people take the party furniture for granted and try to spend as minimum as possible on it. However, if you really want to throw a party or host an event which is perfect in all ways, you must be serious about choosing the right furniture for your party. Furniture items aren't functional but they play a significant role in the overall theme, decor and ambience of the event. Hiring a beautiful set of furniture items can make your event look even more glorious than it actually is.
The benefit of considering rental services is you can arrange furniture right according to the age group, theme and venue of the party without digging a hole in your party. Moreover, if you have chosen the right service provider, the furniture wouldn't look like the old or used ones, they provide you with the items which look brand new in appearance.
But the question is – how to come up with a great party furniture solution?
First of all, you need to decide the types of chairs and tables. Chairs come in a variety of designs such as Folding, Church style, Banquet, X-back, Camelot, Chiavari, etc. Tables also come in different styles like folding, cafe style, etc. The main thing is to select the right combination of tables and chairs according to the space, venue, type of event, decoration theme and comfort of your guests.
Secondly, you must pay attention to the decoration of the furniture. The attractiveness of furniture is increased by multiple times when you decorate it with beautiful clothing, ribbons and flowers. By deciding the proper hues of clothing & ribbons and covering style, you can make a dramatic change in your overall decoration.
The last important thing you should never ignore is the placement and arrangement of the furniture. The arrangement of furniture decides how congested or airy your venue would appear to everyone present at the party. If you do these steps right, surely every aspect of your party seems to conform to the theme of the party.
Some esteemed party furniture rental providers also assist you in picking the right styles, decorating and arranging every piece of furniture in the right place. They provide you with professionals who are bestowed with a high level of professionalism and creativity. Thus, whenever you plan a party, be it a small get-together, office party or a big event like wedding; make it more refreshing, memorable and a big hit by seeking the assistance of professionals of a reliable party furniture rental company.