How Cartoon Mascot around the World Is Similar
If you are not aware of the term what actually mascots are? No worries! A mascot is any person, animal or an object thought that is used to represent a group with a common interest or a part of an event to entertain the guests and kids. In Dubai, the demand of cartoon mascots is quite high you can easily see one or more than that in different events like birthday parties and wedding. It acts as the centre of attraction, especially for kids group. For kids it is the perfect source for fun and entertainment, as they play with them, jump with them and follow their trails all through the party.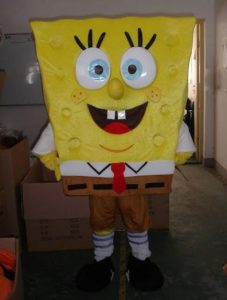 The party mascots are widely used in sports, especially in football and rugby at college and professional level. Mascots are very much adaptable to meet the event type. In case of football, they look like football and so on. Some of the cartoon mascots greatly look like a bear, whales, shark, tiger, cats, frogs, crocodiles, bulls, dogs, etc. While some mascot's looks like a cartoon character and are widely hired across the globe, there is no greater pleasure in the world to see your kids delighted. Well! This could certainly bring the same joy among the kids. If you are throwing any party don't forget to hire a cartoon mascot to delight your kid's mood.
Many people wonder how these cartoon mascots are different but in actual they are similar. They just vary in their look as per requirements of the party although Mascots do differ around the world and can be used for very different types of events. These cartoon mascots differ in size and shape, some are uneven tall while some looks too giant. But it's not the problem because they entertain the crowd especially kids in the same way. You are interested in cartoon mascots but not sure where to go or how to plan it? It's not a big problem you can easily find some best mascots in the Dubai and that too at an affordable rate.
Undoubtedly, mascots are very much entertaining stuff for kids. Aside, even Olympic Games hire such mascots to make their event more engaging and entertaining. McDonald's cartoon mascot is also widely hired in countries like France and United States. If you are planning your kid's birthday or any party, they would be the perfect entertainment for kids. These party mascots make your party even more interesting and for kids, it is no less than any dream comes true. They always feel excited about such creature like thing. Then what are you thinking? Better pick the top cartoon mascot in the city and let them do rest of their job. In Dubai, you can easily find one either one can refer you or the internet is always a free place to find one.